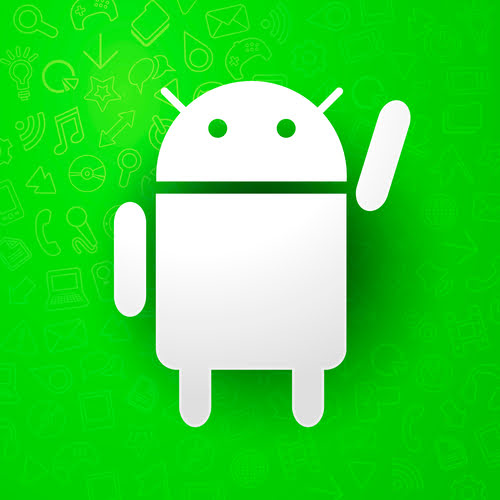 Do you know what the leading operating system for mobile devices is? Android controls over 72% of the overall market, meaning that creating an application here would engage a lot of people! The GlobalCloudTeam has prepared a brief insight into the development of this operating system along with several tips on hiring a professional developer.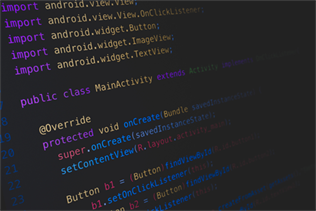 Cross-platform frameworks vs native development
Working with any of these two options, you get a bunch of advantages and disadvantages. Before you make a choice, set some goals, and have a look at what you get with both alternatives.
With a cross-platform framework, you get:
A lot of reusable code: only slight adjustment for each platform is needed.
Easier updates and maintenance: to fix a bug or add a new feature, you only need to work with one general code version.
Broader potential audience: cross-platform software works on Android, iOS, and other operating systems, meaning that more users can access it.
Reduced platform performance and worse UX: native applications are much better when it comes to performance and UX.
Slower feature updates: not all frameworks provide the new features offered by native systems on time.
With native development, you get:
Great performance: native software is tweaked specifically for one OS, meaning that it is properly optimized and all the required features are used.
More features: you can use everything the OS offers at its most.
Improved user experience: the two previous points create better UX.
Increased development costs: you will have to create a separate application for each OS.
Waste of time: there is almost no reusable code and everything must be made from scratch.
Although it is recommended that you choose the second option to create software with great performance, the first one is a better option when working with shoestring budgets.
What should you know when hiring an Android developer
It is said that if you want to lead a group of programmers, you must have some understanding of the topic yourself. Otherwise, you won't be able to set a proper technical task.
An Android developer must have several competencies in order to successfully complete most assignments. While we do not claim that these show how professional a specialist is, it's still recommended that you pay attention to devs with the following skills.
Languages
First of all, knowledge of Java or Kotlin is necessary. These are official Android development languages, so they are the base here. The specialist must understand object-oriented fundamentals, variables, lists, and loops. If we speak of Java, then knowing how to use JDK is a big plus.
SDK
Second, your team must be good at using a Software Development Kit or SDK. They should specifically know how to get data from the web, action bars, data storage, layouts, screen adaptation, and other similar details.
SQL
In addition, the developers need some experience in SQL. This is a programming language that is designed to manage data properly. Such a skill is required for almost every application type, so it shouldn't be neglected.
Bonus skills
Some other technical skills that must be acquired are:
Knowledge of GIT;
XML basics;
Material Design;
IDE like Android Studio;
Backend programming.
Although we haven't even covered 80% of what a professional developer must know, these skills will prove to be useful for most tasks.
Where to hire an Android app developer?
So, now that you know a bit about the application type and developer competencies, it is time to look where an Android developer can be hired. There are several options for that, and each has different prices, requirements, and results to offer.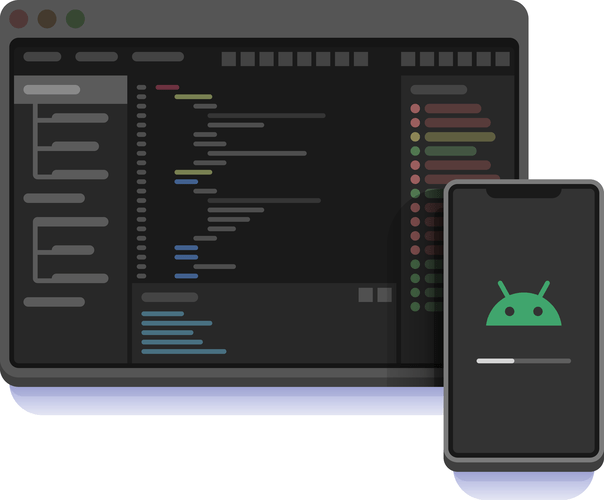 Freelance platforms
In case you are planning to create a very simple application for a low price, the optimal choice would be visiting the freelance market. We can specifically recommend websites like Upwork or Fiverr.
Although the services charge a fee for acting as mediators, they are the best way to prevent being scammed. Besides, you can check the candidates' portfolios and reviews before working with them, meaning that it is possible to make sure that a proper developer is chosen.
Outsource and outstaff agencies
There are many companies that provide staffing services worldwide. Generally, you tell them what you want, and they find a suitable specialist. While this is much cheaper than getting an in-house Android developer, it is not the best option due to the lack of communication and other issues.
The GlobalCloudTeam
Working with the GlobalCloudTeam is the most suitable option when speaking of the combination of price and quality. With over 450 technology professionals, the company can provide development services for literally any type of task.
Depending on your needs, the GlobalCloudTeam can form an outstaff team in under 10 days. You get up to 25 developers who work for your project and do their best to get the highest results. Moreover, you get up to 40% reduced R&D costs.
Deadlines are not an issue. You set the task, follow the development process, and lead the team to create your product. Of course, you will have to be involved in this cycle because this is the only way a top-notch Android application can be created. Check it out for yourself!
Android development prospects
While 72% of the overall market is currently controlled by Android, it is predicted that an even greater part will be covered by this OS. More and more software is created each day, but only the best applications get the real attention of the audience. That is why a proper team of programmers, designers, testers, and other specialists is required.
Contact the GlobalCloudTeam now to get a special offer!