Software developers are some of the most sought after and in demand nowadays and with its complex list of criteria, it isn't surprising that even large enterprises may find themselves stumbling into an obstacle when looking to hire one.
However, before hiring a software developer, it is most crucial to understand what they do.. In other forms of industries, software developers can also be called software engineers.
In summary, software developers are tasked with designing and developing software and/or applications for various platforms and devices. The developed software can either be loaded onto a computer platform, or run as Software-as-a-Service (SaaS) through a web browser. Software developers would then create a design and (depending on the industry) would hand it over to a computer programmer who would add in the coding necessary to run the program or application. However, most software developers are able to do this part themselves and can usually aid the programmers during this phase.
In terms of criteria, it is important that the person tasked as being the software developer is able to grasp and execute the following:-
Programming, coding, and databases
Software design and architecture
Computer science
Algorithms and data structures
Information analysis
How to debug software
How to test software
While these are definitely what to look for when hiring a software developer, hiring in-house isn't the only option available. There are numerous other ways to hire a software developer to aid in your ventures. This can be done with the help of companies specifically created to lend their team of software developers for a particular project. Another way is to hire freelancers who offer their services on online platforms.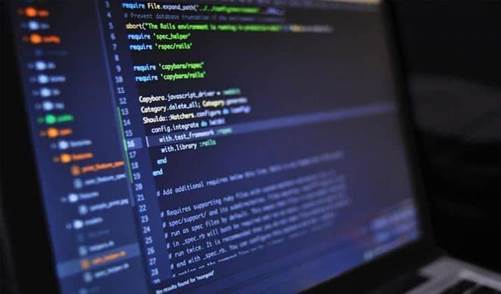 Freelance
Great and competent freelance software developers can be found in almost all areas of the online world. There are social platforms specifically catering to those looking for freelance work such as Upwork, Fivver, or even Freelancer.com.
One of the key aspects of finding a freelance software developer is by looking at their portfolio. It may sound obvious to some, but many tend to hire anyone they can find without looking at the previous experiences they've had. By seeing their completed works, you can immediately be able to tell if the person would be a perfect fit for the project at hand.
If you do find one that fits the bill, the next thing to do is get in contact with the potential software developer. From here, various forms of negotiations may take place, from payment to contract details, etc. Freelancers often have two ways of operating – per hour and per project.
There are a few things to consider:-
Cheap does not mean they may be capable.
Being honest about your budget can prevent further complications.
Outstaff Software Developers
Outstaffing software developers are a bit different from hiring freelancers to do the job as it does not look into one individual but at a company-sized team. There are many large enterprises out there that outsource its projects to offshore companies. This can be beneficial in ways as getting the work done abroad can be a much cheaper option than, say, hiring a team to help out in a local area.
Many tend to get confused between outstaffing and outsourcing. While the two do tend to have very similar applications, there are a few key differences. In essence, outstaffed software developers are individually hired by your company and is tasked with running and maintaining the projected handed over to them, they can be considered almost akin to an in-house team. This means that they can be managed by in-house personnel or departments. Boiled down, the main difference is that outsourcing refers to the whole project support, while outstaffing provides hiring and maintenance of individuals.
Outsource Software Developers
There are times when firms often outsource work to other companies in order to save money. This can be true if the software developers in your region are too expensive for your budget or if there is a lack of senior developers. Again, there are many companies across the globe readily available to accept your project if the price is right.
There are several advantages to outsourcing software development as well. Many of the outsourced workers will have already faced the current issues in a previous project and can aid in troubleshooting any issues the software may come across.
However, there are some potential risks to look out for when outsourcing software developers. As offshore teams can hold a different mindset than the company you're in, communication errors can take place. Another downside can be the speed at which outsourced developers can respond. This can be very evident when an urgent issue arises. This can be boiled down due to different time zones and must be a factor when choosing a software developer from an outsourcing company.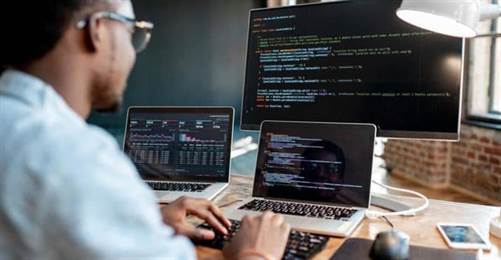 Why choose GlobalCloudTeam
With the sites and platforms used above to find software developers, GlobalCloud can provide all that and better with the teams necessary to complete your projects. Here's why:-
GlobalCloud is a Boston-based software engineering company aimed at providing complex technological solutions for clients across the globe. In addition, we have offices in Ukraine, Russia, Israel, and Azerbaijan. Over the course of its operations, the company has helped in development of highly scalable and robust distributed platforms. We have developed more than 50 mobile apps in differing complexities, developing applications for financial institutions, media firms,and social networks.
We also helped revolutionize the cryptocurrency sector by developing crypto wallets, payment systems, Crypto Exchange Connectors. Furthermore, GlobalCloud has extensive knowledge in mobile development (both in Android and iOS devices), web development, quality assurance, and DevOps solutions. With GlobalCloud, you can be guaranteed of gaining access to powerful solutions as well as a team of expert engineers that will aid you in your innovations.