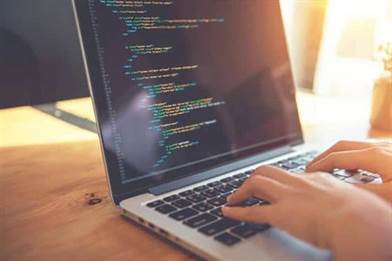 Web developers are responsible for all kinds of websites and their performance. Having one for any kind of business is very important because it usually helps to increase profits and recognition. There are almost 4 billion internet users around the whole world and only 64% of small businesses have a website. Now, imagine how the number of customers would increase if you went out online and a professional team worked on your web page. Are you in?
Freelance
When you start searching for a web developer, freelancers might be the first thing that would come to your mind. There are many beginners, amateurs, and experienced devs on the web who try to apply their skills to all kinds of projects to improve their skills. Depending on the difficulty of your task, you can try to get one of these specialists.
There are different places where you can hire a freelance web developer. These places, in general, are social media, personal blogs, or freelancing platforms like Upwork, Fiverr, or Freelancer. One of the biggest advantages of the latter is the possibility to check the reviews the user has got from previous projects. In most cases, you can even look at their portfolio before communicating.
Pros of hiring a freelance web developer:
Lower rates
Can work on a single-task basis
Does not require any contracts.
Cons of hiring a freelance web developer:
Not everyone is experienced enough
Possibility of failing the deadlines
Chance of being scammed
You have to make sure everything is done properly and on time.
Therefore, if these points sound good enough, then you can work with different freelancers. It is likely that among them you will find a specialist with whom you'll work on a regular basis, but first, he should prove that his skills are not just on a piece of paper.
Outstaff Web Developer
In case you are thinking of getting an official specialist without having him registered in your company, outstaffing is your choice. This hiring model assumes that you get the services of an outstaffing agency that is responsible for the quality of the service. The developer is registered there, so all you do is pay the agency for its services. It will deal with the wages and bonuses instead of you. This includes equipment too.
Pros of hiring an outstaff web developer:
Fewer worries about taxes
Cheaper than getting an in-house member
Flexible hiring model
Pay only for the provided service.
Cons of hiring an outstaff web developer:
The development process is the responsibility of the client
It is crucial that the communication channels are comfortable for both parties.
This might sound to be a comfortable option when you do not want to bother with the hiring process, and all you need is a qualified specialist who knows his job. However, it is unlikely that you will get a dedicated team member this way, and that is one of the reasons outstaffing loses to in-house positions.
We recommend that you check out the possibility to hire a team member from GlobalCloudTeam. The company specializes in remote staffing services, so there is a very flexible hiring model. You can choose anything that suits you from one of the many available options.
Outsource Web Developer
Probably the most popular way of hiring a developer for serious projects is outsourcing. Basically, this is like getting a freelancer, but this employee works with your company on a regular basis. This means that he is more dedicated to the project than any freelancer and may be considered as a full member of the team while the agreement is signed.
Depending on the terms of the position, outsourcers may or may not have assignments from other companies. They are remote workers that are very similar to freelancers, so it is not a surprise if they work on several projects simultaneously. Therefore, if you want your outsource dev to be fully dedicated to the team, then you should make sure he gets a decent pay and does not remain idle for too long.
Pros of hiring an outsource web developer:
They are more dedicated than the previous two options.
It is unlikely that he will fail deadlines or disappear.
There is a higher chance of working with a qualified specialist.
Required equipment and software is the responsibility of the outsourcer.
The developer is completely responsible for the result.
Cons of hiring an outsource web developer:
It is more expensive than the previous two options.
The company has no direct control over the developer.
You need to make sure the specialist is truly experienced before giving him a serious assignment.
So, in a nutshell, getting an outsource web developer for your team is very similar to hiring a new team member in most cases. Provided the proper terms are set, the dev will be fully dedicated to your projects and this will result in greater efficiency.
Also, keep in mind that freelancing or outsourcing developers are usually creative people who need some freedom in order to do their best. Therefore, if your project allows it, let them suggest the way they would complete it and think it over.
Why choose GlobalCloudTeam?
Working with GlobalCloudTeam combines the advantages of all the hiring methods that were mentioned above. You get qualified specialists that are fully dedicated to your project for a decent price. Moreover, depending on the task, you can hire a single developer or a whole team.
Some other points include:
Up to 40% reduced R&D costs
9 global offices
Up to 25 engineers per team
450+ experts in various fields
100% deadline compliance
Creative and unique approach.
Our company has already completed more than 100 projects for different companies worldwide. You can get acquainted with some of the best works on our "Projects" page. If you are interested in more examples or want to get in touch with the team, just leave a request on the contact page. We'll answer as soon as possible.
So, if you are interested in getting high-quality service at reduced rates, it is recommended that you reach out to the team as soon as possible. Answers are typically sent within 24-48 hours.
Develop your dream product with GlobalCloudTeam!