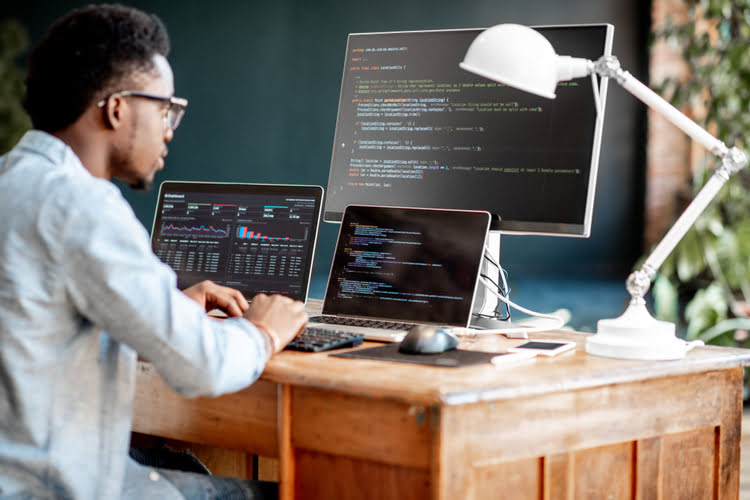 Application development is a complex field that requires quite a lot of knowledge to be an expert. With more and more apps being created every day, it is nearly impossible to follow all the new technologies that are created. How to choose an apps programmer? Read on to find out!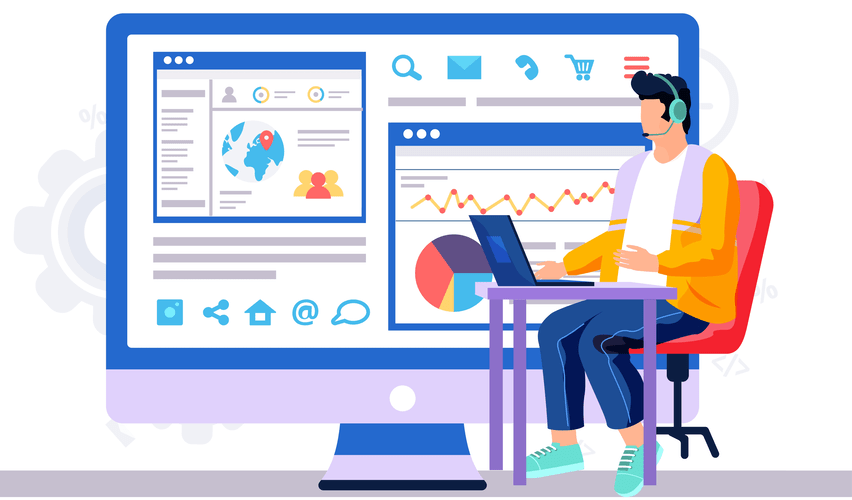 What is an Application Developer?
People who develop applications are called software engineers. Their main responsibilities include:
Programming and creation of applications;

Testing of the software;

Working with other departments;

Developing various ideas and concepts to improve user experience.
Some of the other team members with whom app developers work include designers, data scientists, artists, copywriters, and other specialists.
Additional responsibilities for most devs include constant support of their application, bug fixes, and regular updates.
How do App Developers work?
First of all, an application type is determined. This depends on the tasks that must be done by the software. For instance, it is possible to create a web, native, or hybrid app. Also, this depends on the operating systems that will be used.
Second, detailed research is performed. Maximum information about the customers' needs is required. Once sufficient data is gathered, a mock-up version of the app is created in collaboration with designers and UI copywriters. After all the stages are agreed upon, the devs proceed to the creation of the whole version of the software.
Finally, the application is released. It is published in various application stores, websites, and wherever the customers can download it. However, this is not where the developers' responsibilities end. Once the software is available, it must be regularly updated. There must also be frequent bug fixes in order to provide the best user experience.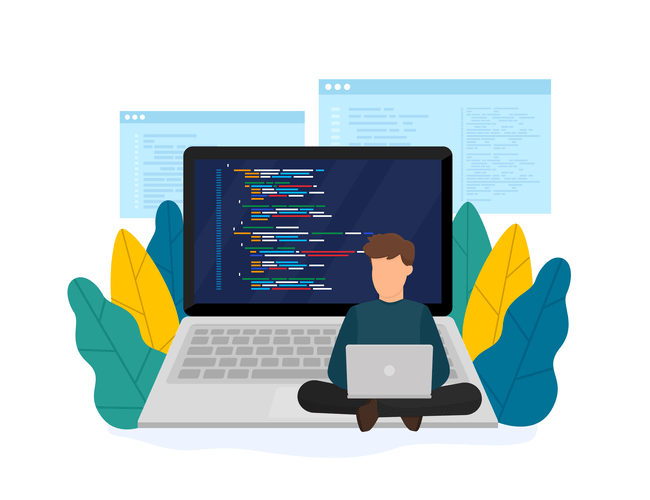 What skills should an App Developer have?
The more skills a developer has, the easier it is for them to find a well-paid job with interesting projects. Also, it is not enough to be a regular developer anymore. Everything changes rapidly, so a person who provides complex solutions is valued more than one who doesn't.
So, what skills are a must-have for an application dev?
Creativity
This one is pretty obvious, but many specialists lack it. All their projects look like copies of each other. There is no personalized customer approach and no innovation. If you want to be at the top ranks, be creative. But do not forget about usability!
Analytics
Making quality software requires a lot of analysis. You should know exactly what the customer needs to create the best user experience.
Attention to detail
Pay attention to the smallest parts of your app. Maybe, somewhere in the deepest layers of your code, there's a bug waiting to be fixed.
Problem-solving
Argh, the code doesn't work, the app crashes, and the buttons are unclickable? It is your task to find a solution to all these issues!
Teamwork
It is nearly impossible to find a specialist who is equally qualified in development, design, and UI copywriting. That is why there are different departments where each team completes its own tasks. Your mission is to be able to work together with them.
Please note that this is not a complete list, it only includes the main abilities. Without these, it is unlikely that a developer will be a real industry expert.
Types of App Developers
There are three types of app devs. These are:
Under this type, the specialists create software for Android, iOS, and Blackberry devices. Different programming languages, including C+, Python, or Java, are used.
Experts from this type specialize in the creation of all kinds of software from simple navigation apps to detailed games on Android devices.
Specialists in this type use Swift and Objective-C to make different applications that are later on published in the App Store.
Where to hire an App Developer?
The best way to get a qualified and experienced specialist is by working with the GlobalCloudTeam.
With over 450 industry experts and more than 100 successfully completed projects, our company guarantees that your software will be developed in the shortest terms according to all your requirements.
What are you waiting for? Leave a message to get in touch with our representative now!